Audio DVD Burner
Audio DVD Burner can burn you favorite music to DVD .Over 1,000 MP3 songs can be burned into 1 disc.So you can listen to your favorite music on your home DVD Player.
Buy Now
Welcome to purchase the products of DigitByte Studio, such as: wav midi mp3 ogm mkv wmv mpeg audio/video
converter joiner splitter capture, cd dvd data recovery, list file tree and more. Click the order links below to
purchase our products, You will be redirected to the ordering page of the product which you want to purchase.
Products:

Audio DVD Burner

Price:

$29.95

OS:

Windows 95/98/Me, NT/2000/XP, Server 2003

Order Link:

Buy Audio DVD Creator Now!
If you have any questions about downloading our products, please contact us.
Registration Benefits:
1. No nags during program work!
2. Product notification by e-mail!
3. FREE upgrade to new versions!
4. FREE technical support via e-mail, worldwide.

Note: We use SWREG as our registration agent, SWREG servers use your browser's powerful built in encryption and security, along with VeriSign authentication, to encrypt your personal information and credit card details so that they cannot be by hackers or other third parties. Registration Benefits
Our Commend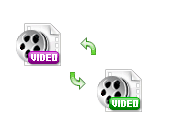 Car Audio DVD Burner
---
Car Audio DVD Burner is a audio burner program for Windows PCs. Using Car Audio DVD Burner you can quickly and easily record audio notes, messages, or announcements in WMA,WAV,MP2 and MP3 . Car Audio DVD Burner is designed to be very easy and intuitive to use. Within minutes you will be able to start a recording, convert it, burn it ,and replay the file.
Features:
Import Windows Media Format(.wma, .wmv, .asf) and MP3 Format, MP2 Format etc.
One chapter one song.
Create DVD Chapter menu navigation automatically.
Easy to choose anyone of ths songs to play with its DVD Chapter menu navigation.
Car Audio DVD Burner adopts the most advanced audio coder, which ensures the high tone quality of the DVD AUDIO DISC.
Burn the Audio DVD to DVD-R/RW and DVD+R/RW directly.
Create the Audio DVD to hard disk files.
Supports NTSC, PAL (DVD Standard).
Output format is DVD-Video compliant, so that it can be played by any DVD player.
Save/Load file list.
Easy to use: You can create you own DVD AUDIO DISC without prior learning. Just click one button.
What's New
products
Similar products
People's attention