Audio DVD Burner
Audio DVD Burner can burn you favorite music to DVD .Over 1,000 MP3 songs can be burned into 1 disc.So you can listen to your favorite music on your home DVD Player.
Affiliate programs
Make Money with our products ! Earn 30% cash !
Affiliate programs Make Money with our products ! You can maximize the potential by creating a special affiliate build which will point downloaders back to your website. When users run the program and click "Buy now", it will take It to your purchase page. Please download this package to create your Special Affiliate Build:
How to be an affiliate?
Start with visiting Regnow.com at
https://www.regnow.com/signup/affiliate?auto_vendor=9641
. Complete an online sign-up form, you will receive affiliate ID via email.audio dvd burner is free and getting started is simple, RegNow provides a safe and effective online purchasing solution. Get custom build of our products and start make money!
How much you will earn?
The commission will be 30% of product price, and, if affiliate can sell more than 100 units/month, the commission will increase to 40%, and the commission for more than 200 units/month, it will be 48%.
Affiliate programs policy:
1. Affiliate must use ShareIt/Element5 system for our product.
2. All affiliate must keep the same price to end-user, NO Discount!
3. NOT do any ads on any search engine/site for keyword "Audio DVD ", "Music DVD ", "Car DVD ", etc.
NOTE: If the end-customer request refund, and we decide to refund too, the affiliate commission will be refunded to the end-customer too.
Our Commend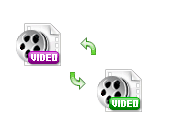 Music DVD Burner
---
Music DVD Burner is a powerful and handy tool which has converted using your audio converting tools, So you can play audio DVD files on your home DVD Player. With this software, you can create a real DVD, not only a DVD file on your hard disk.Create menu for DVD files. High-Speed burner engine inside and very easy to use,simple UI,It is a Powerful and versatile DVD burner.
Features:
Import Windows Media Format(.wma, .wmv, .asf) and MP3 Format, MP2 Format etc.
Music DVD Burner Can burn a thousand MP3 to one single DVD AUDIO DISC.
One chapter one song.
Create DVD Chapter menu navigation automatically.
Easy to choose anyone of ths songs to play with its DVD Chapter menu navigation.
Music DVD Burner adopts the most advanced audio coder, which ensures the high tone quality of the DVD AUDIO DISC.
Burn the Audio DVD to DVD-R/RW and DVD+R/RW directly.
Easy to use: You can create you own DVD AUDIO DISC without prior learning. Just click one button.
What's New
products
Similar products
People's attention